Mat Sensor
Nurses need to respond flexibly to individual patients depending on their particular condition.
Our products provide various functions to support nursing that keeps patients safe.
The peace of mind of always knowing if a patient unexpectedly leaves their bed.
This mat sensor instantly informs the nurse when the patient steps on the mat.
If the patient requires bed rest or needs assistance walking, the nurse can be immediately notified that he or she has left their bed.
This ensures safe monitoring of patients even during the night when fewer nurses are present.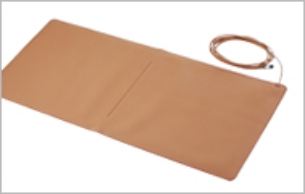 Corridor Display
A digital corridor display and two-color corridor call lamp for providing visual notification when patients call have been newly added to Nurse Call & Care Management System.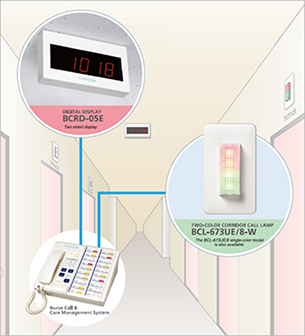 Multi Care Sensor
The peace of mind of knowing that you can get in touch without pressing a button.
We provide the Care Sensor for patients who are unable to press a CALL button, such as those with muscular dystrophy or ALS.
The patient can call a nurse by blowing, speaking, touching, or waving a hand.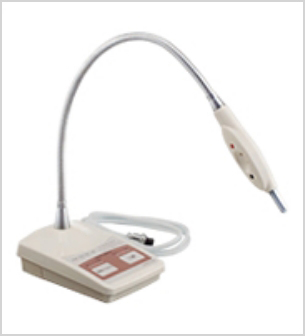 Call Report Software
Patient calls providing a clear view of improved nursing conditions.
BCRC records all patient calls, which enables valuable data to be sorted by period or room number and checked on a PC or printout.
The date includes:
・Frequent calls by channels;
・Frequent calls by hours;
・Nurse's response time to patients and time spent conversing with patients.
Analyzing this data will guarantee even safer and more excellent nursing services to patients.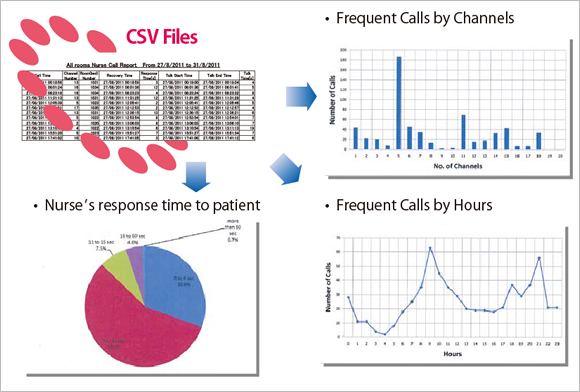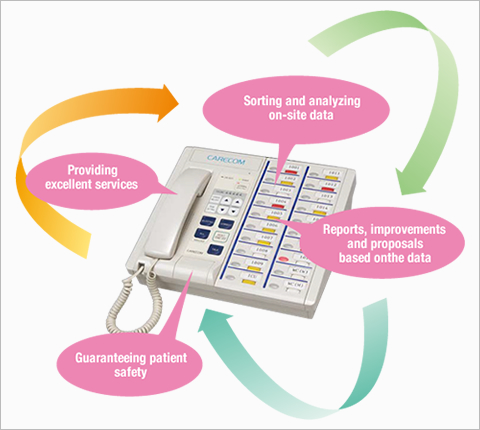 The peace of mind of always knowing if a patient unexpectedly leaves their bed.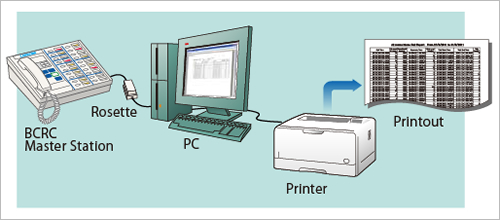 Method of Usage
The software can be easily installed into the PC from the CD.
Connect the BCRC to the PC via the rosette.
Specify the from-to dates and the room number of the data to be extracted.
Specify the output method.

Press the Print button to print the data.
Press the CSV button to save the data into a CSV file.
Call Report Softwares
CCNE-01CR
Data Output
Enables the call time, the channel number, the room number, the recovery time, the response and the talk time time to be confirmed.
Operating Environment
OS: Windows XP Professional (SP3) or Windows 7 Professional
A maximum of one personal computer can be connected to each BCRC unit. (The BCRC unit cannot be connected to multiple PCs simultaneously.)